Why patients are satisfied with ULTRAFORMER III?
Time and time again, the ULTRAFORMER III has had consistent successes for effective facial lifting and body contouring procedures. Being the leader in HIFU (High Intensity Focused Ultrasound) treatments, ULTRAFORMER III has a strong reputation as an effective face lifting and body contouring devices in the industry. Completely non-invasive, with no down-time. If you try it once, you will be able to see the immediate effect from the first treatment.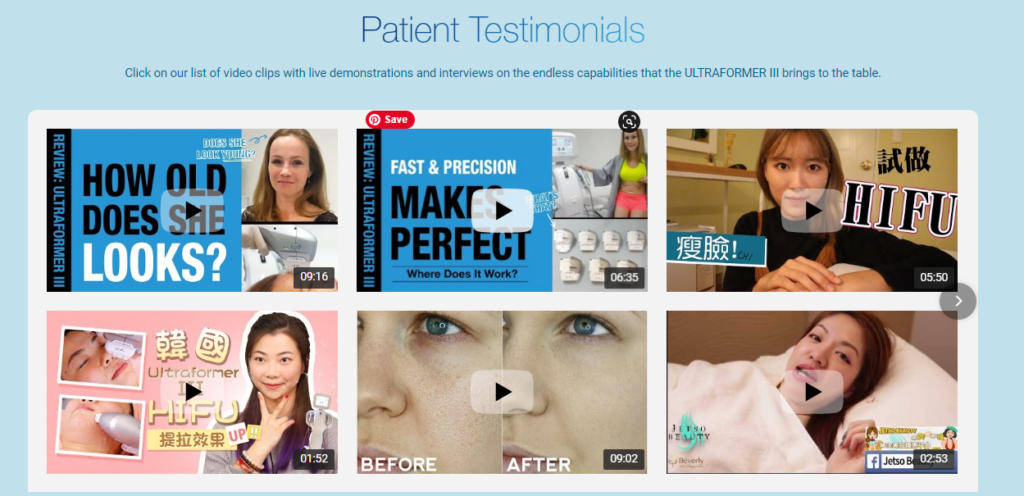 Here, I wanted to share some testimonials from our patients. If you want to see the real results, check out our Official YouTube channel or Ultraformer's website.
Looking forward to see you here more often. Cheers.