Maximize Patient
Retention And Satisfaction
With The Ultraformer III
Adapting your practice around the ULTRAFORMER III brings endless
treatment regimens with a technology designed to address diverse concerns
by your patients. It's the latest HIFU technology that's built to sustain both
patient retention and future growth for your respective practice.
Reach your potential with comfortable and convenient treatment procedures.
The ULTRAFORMER III is a simple, yet effective device that resolves patient concerns.
With highly comfortable procedures followed by highly satisfying results, prepare to be impressed.
A New Wave Of Hifu

The ULTRAFORMER III projects uniform
ultrasound beams directly to multiple target
layers underneath the skin to promote tighter
collagen formation, tissue contractions,
and a reduction in the volume of adipocytes in
bulgy areas of the body, all without going
under the knife or needle.
Multiple Depth Cartridges, including the MF2, of the ULTRAFORMER III are built for custom procedures addressing patient challenges to rediscover their potential, whether it be reducing fine lines and wrinkles or contouring specific areas of the body.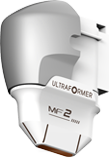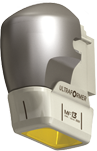 Micro and Macro Focused Ultrasound-powered cartridges help address each concern through customized treatments to bring out the best in you.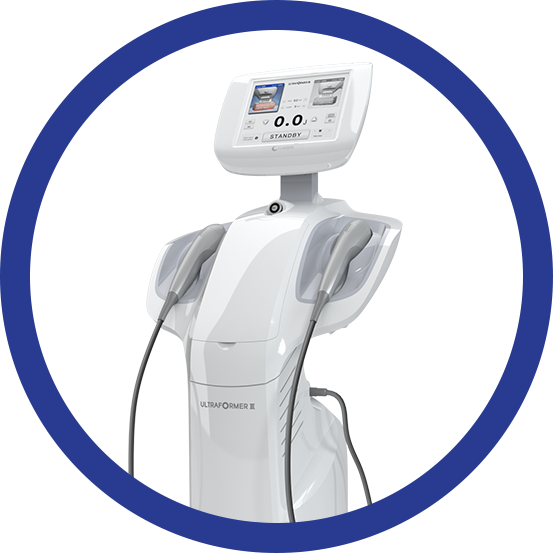 ULTRAFORMER III
TREATMENT
Non-invasive Procedure
Natural & Gradual Results
15 – 25 Minute Procedures
No Downtime Required
No Anesthesia Required
No Prior Preparation Requirements
No Post Treatment Requirements
Minimal Adverse Events
Minimal Requirements to Receive Treatment
Needle-invasive Procedure
Temporary Results
High Risk of Inflammation
High Risk of Muscle Pain
High Risk of Irritation
High Risk of Infection
Requirements to Receive Additional Injections