The ULTRAFORMER III treats fine lines, wrinkles, or hyperpigmentation on the face.
It is also suitable for those who desire more curvaceous hip lines and slimmer contours.
Talk to your doctor if the ULTRAFORMER III is the solution you seek!
Engineered with endless capabilities offering endless combinations of treatment regimens, the ULTRAFORMER III is suitable for patients with the following concerns:
LOOSE & SAGGING SKIN
SKIN FOLDS
FINE LINES & WRINKLES
SIGNS OF AGING
DECREASE IN SKIN ELASTICITY
V-LINE CONTOURING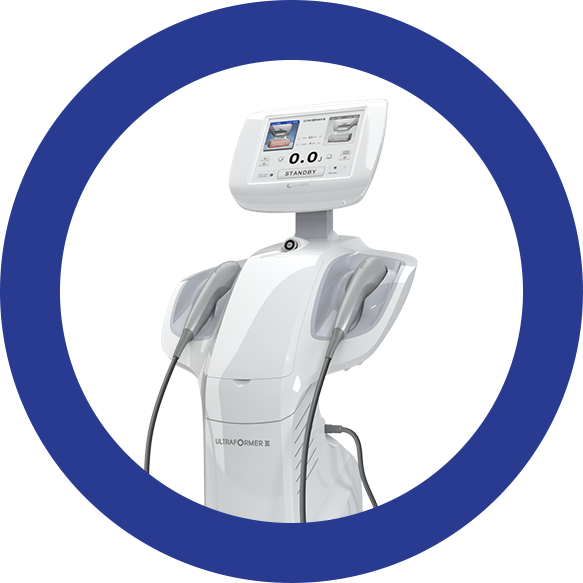 ENDLESS CAPABILITIES FOR YOUR CONCERNS
Patients can experience both immediate and gradual results after receiving the
ULTRAFORMER III treatment.