Micro and Macro Focused Ultrasound (MMFU) Depth Cartridges for maximum results
Guaranteed patient and physician satisfaction
MF2 Depth Cartridge targets the narrow and sensitive regions on the face with faster shot speeds and a slimmer transducer
Safe and effective alternative to Botox or invasive surgery
Complements other aesthetic treatments offered
Highly profitable ROI
HOW DOES THE ULTRAFORMER III WORK?
Without affecting unintended areas or layers of tissue during treatment,MMFU-powered cartridges
focus accurate beams of ultrasound energy into target areas of skin tissue for lifting
and tightening the face, and subcutaneous fat layers to induce contractions and disposal of
stubborn fat cells from the body.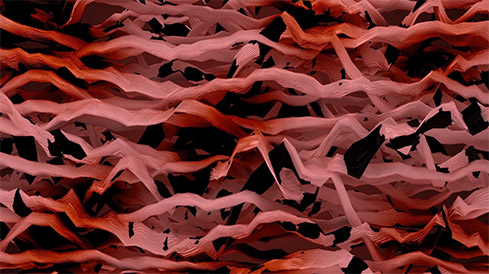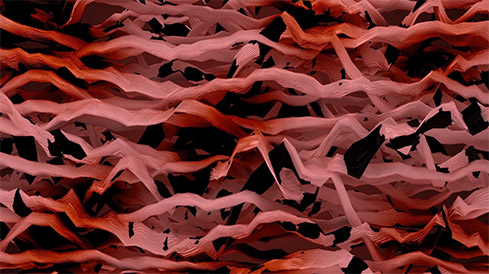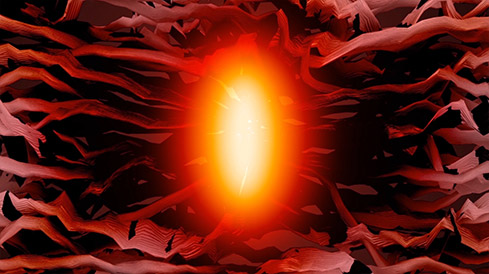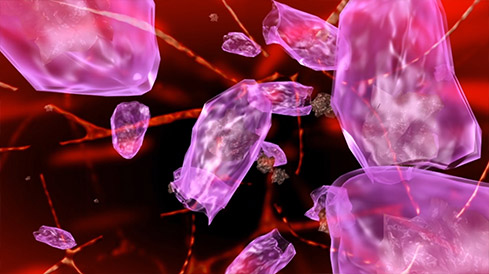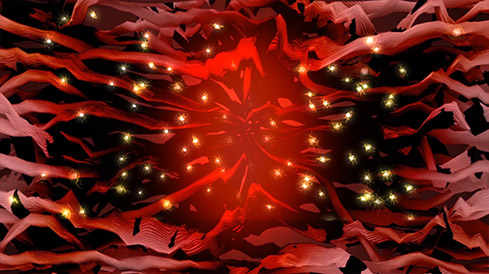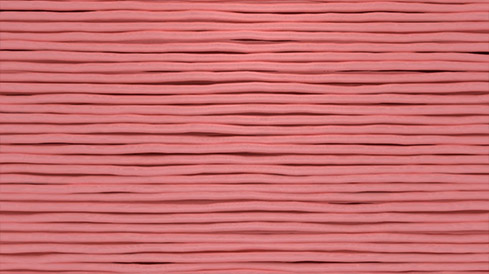 Inflammation Phase

Ultrasound energy transferred directly into the dermis causes inflammation of skin tissue followed by a natural process of fibroplasia, or migration of new connective tissue for wound healing purposes.
Remodeling Phase

Granulation tissue forms on the wound, inducing a tighter and more uniform buildup of collagen fibers. On the exterior, the patient will notice diminishing wrinkles and a tighter complexion between a period of 3 weeks and 6 months.
ENGINEERED WITH PRECISION
MMFU-powered cartridges are designed to transfer both concentrated and stable
ultrasound energy into the focal region. Built to emit an equal distribution of heat,
the ULTRAFORMER III accurately targets broad or narrow areas of concern without damaging
surrounding tissue during customized procedures.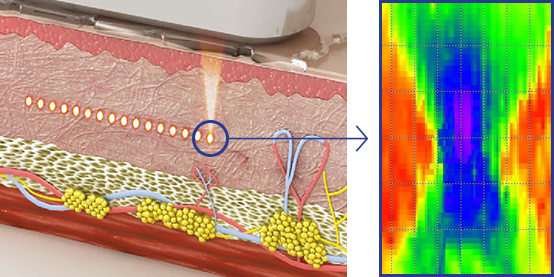 Micro Focused

Cartridges with highly concentrated ultrasound beams deliver power with accuracy and precision to the specified focal region.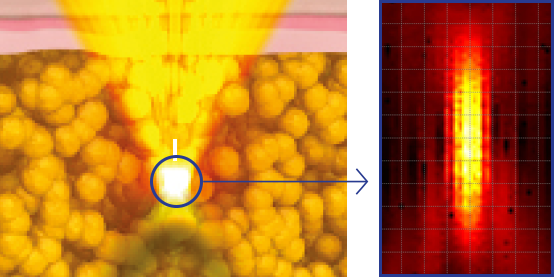 Macro Focused

Cartridges with lower frequencies allow deeper penetration to the focal region with a larger energy density.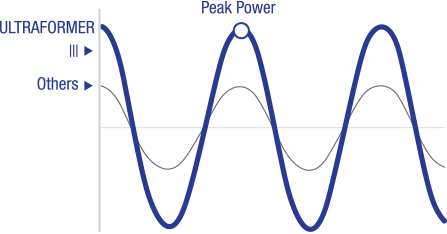 Dual Engine High Peak Power

Uniform ultrasound energy is directed into target layers of skin without heat diffusion to surrounding tissue, yielding less pain, minimal side effects, and more effective results.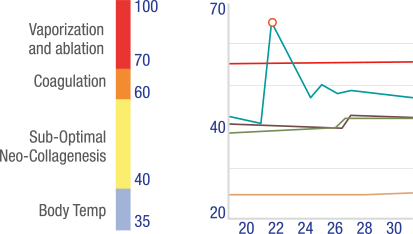 MMFU Thermal Energy

Generating approximately 65.4°C into target layers induces natural coagulation and wound-healing processes to stimulate collagen renewal underneath the epidermis.
The 2.0mm or "MF2" Cartridge of the ULTRAFORMER III is designed to significantly reduce fine lines
and wrinkles on the patient's forehead and around the eyes and mouth. When making firm contact
with skin, this surprisingly thin transducer can target the narrow regions and contours of the face,
a feature that is too special to emulate.
FOCAL POINTS

The sensitive and shallow regions around the forehead, eyes, and mouth are treatable with ease due to the narrow focus and precision supported by MF2.
TRANSFORMING
THE REFORMING EXPERIENCE

The new and improved MF2's slim design provides substantial comfort due to an increased line of sight when applying treatment to sensitive areas