The Efficacy of High-Intensity Focused
Ultrasound Treatment for Sagging Upper and Lower Eyelids
Yousun Hwang, MD1 Kyu-Ho Yi, MD, PhD2
Aesthet 2022;3(1):1-5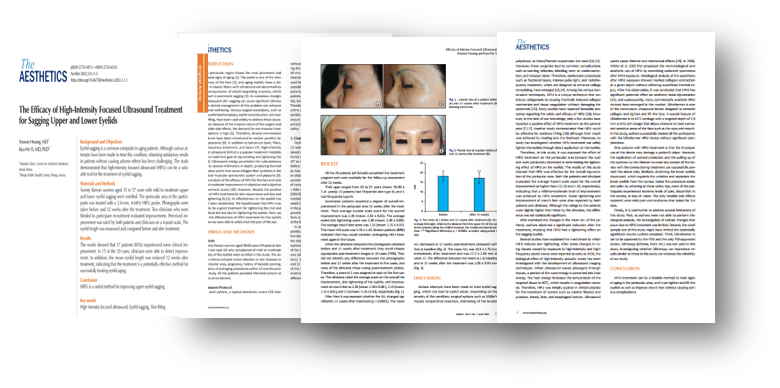 Efficacy and safety of non-invasive body
tightening with high-intensity focused ultrasound (HIFU)
Skin Research and Technology 2017; 1-5

Determine the efficacy of the ULTRAFORMER III™ (Classys Inc.) as a practical alternative to invasive procedures
and surgery for increasing skin elasticity in the face and tightening areas of the body through HIFU.
Before
After 4 weeks
After 12 weeks
Significant differences; p<0.001 versus before by paired-samples t-test
Measuring changes to the cheeks, abdomen, and lower leg regions after receiving treatment with 5 Depth Cartridges of
the ULTRAFORMER III, subjects were assessed as clinically improved according to the cutometer (R7) test measuring for
skin elasticity between 1 and 4 weeks post treatment.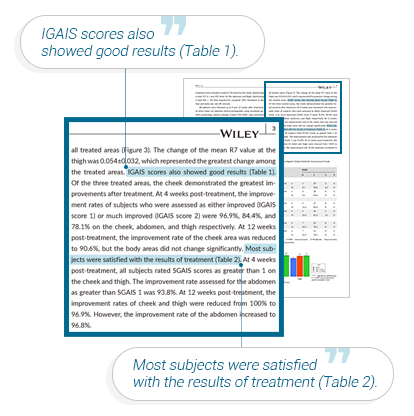 At 4 weeks post treatment, all subjects rated SGAIS scores as greater than 1 on the cheeks and thighs.
The improvement rate assessed for the abdomen as greater than SGAIS was 93.8%,
which, up to the 12-week mark, increased to 96.8%.
In these studies, we evaluated the safety and efficacy of the ULTRAFORMER III™ (Classys Inc.) for dermal and subdermal
tightening performed on more than 30 eligible participants. Our findings, obtained through certified tools for objective
clinical assessments, show significant improvements to skin elasticity and tightening of multiple target areas of the face
and body over a stretch between 1 week and 90 days after receiving the ULTRAFORMER III.
Clinical Study Abstract

Over the course of 12 weeks, 30 patients participated in a clinical study
to assess the efficacy of brow lift procedures using the Ultraformer III.
Clinical photos were recorded at the start of each session to document improvement in results.
Measurement of AEH Improvement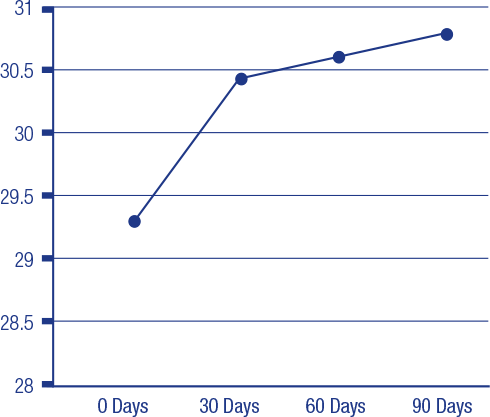 Patients evaluated in the course of 90 days achieved an average lifting effect of 1.56mm.
90% of 30 subjects receiving brow lifts under clinical evaluation reported significant lifting and tightening just above the eyebrows 90 days post procedure.
The highest rate of clinical improvement was commonly recorded in the first 30 days following the first session of treatment.