Top Anti-Wrinkle + Face Lifting Treatments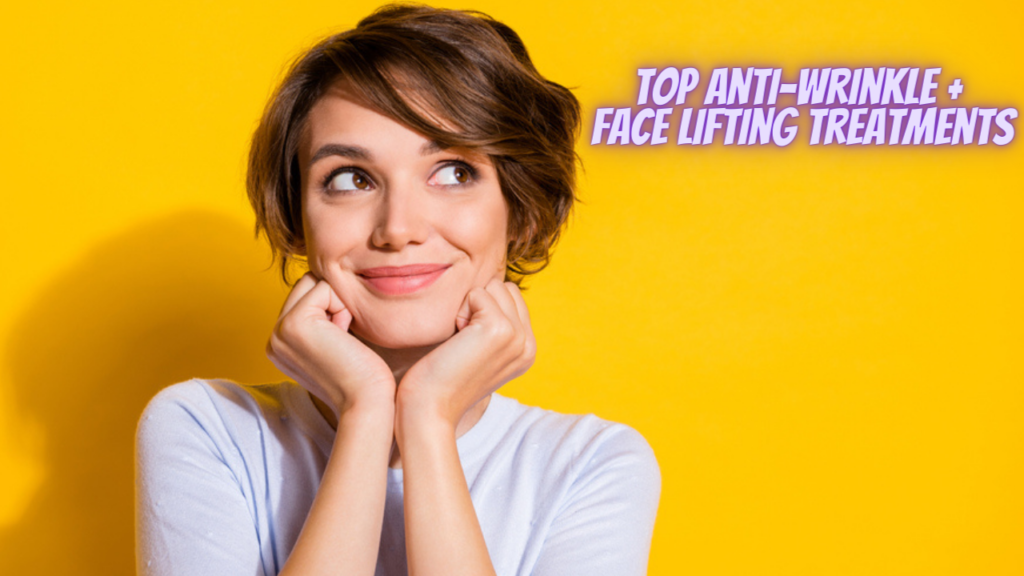 Simple and easy, no downtime face lifting.
We all got wrinkles. I have crow's feet, sagging wrinkles; all the issues! While researching face lifting treatments, I came across many kinds of injections, creams, etc. I think the most important thing to consider when thinking about getting a face lifting treatment is whether or not you have some time for downtime after treatment, and how much you're willing to spend. A great introduction to face lifting could be getting anti-wrinkles injections. I've been going in for botox for years now and I know it's time to move up to more serious face lifting treatments; a full facelift.
Do you know how injections can help with face lifting?
Here's a little more about the anti-wrinkle injections I've been getting for small face lifting effects:
Anti-wrinkle injections affect the muscle below the skin and reduce fine lines and ease wrinkles. In my experience, they're safe, quick, and painless. What's more, there's no downtime, you can walk right out of the clinic and not worry about any face lifting issues or what people think.
Sweet and simple and just the face lifting the doctor ordered!
Do you have any questions about face lifting? Leave a comment below this post.
#facelifting #facelift #skincare