The Anti-Aging Face Lifting Eyeliner Trick
We all have a lifelong quest for great face lifting tricks. I'll let you all in on a trick for anti-aging face lifting.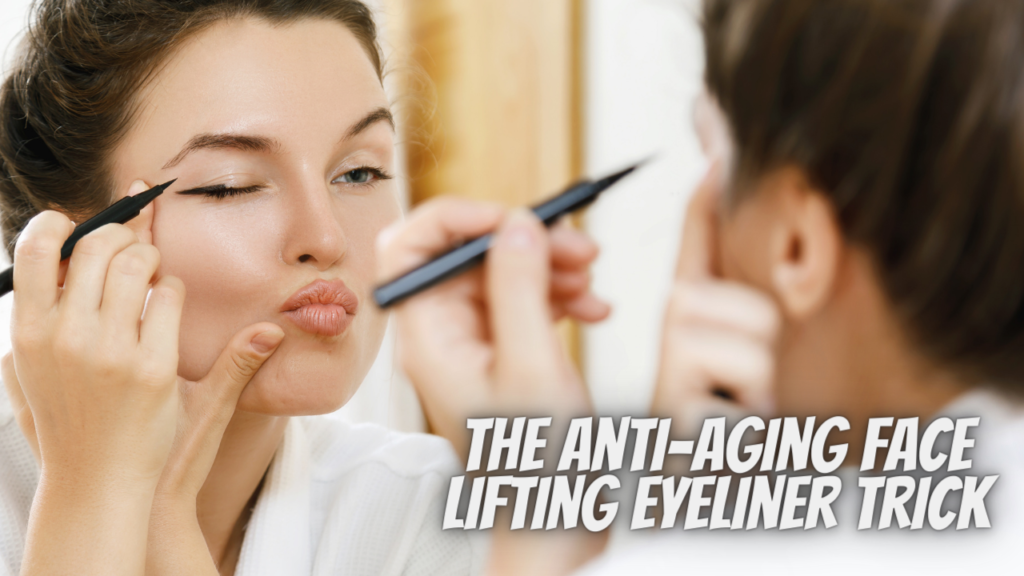 Wings and Flicks of Your Eyeliner
Adding a wing or a small flick to the outer corner of your eyelid can create an uplifting appearance. Celebrity makeup artists that are focused on face lifting swear by this and state that you can add a thin line close to your lash line and add thickness as you go over the same area over and over again. This prevents you having to erase any mistakes when taking this face lifting trick step by step instead of going for the ideal level of thickness in the first swipe of your eyeliner.
Once you have both eyes matching in thickness of the line close to the lash line, you can add an angled brush to add an angled line to serve as the wing or flick you need for this instant face lifting effect.
Mind the Angles
To achieve this anti-aging face lifting effect with your eyeliner you've got to know the angles of your face and know what works best with your face. Face lifting focused makeup artists recommend using a 45-degree angle in order to give the eyes the perfect, more lifted appearance.
Do you have any questions about face lifting? Feel free to comment and we can chat.
………………………………………………………………………………………………………………………………………………………
#facelifting #facelift #skincare #beautytips