ULTRAFORMER Study: Efficacy of Macro-Focused Ultrasound for Upper Facial Laxity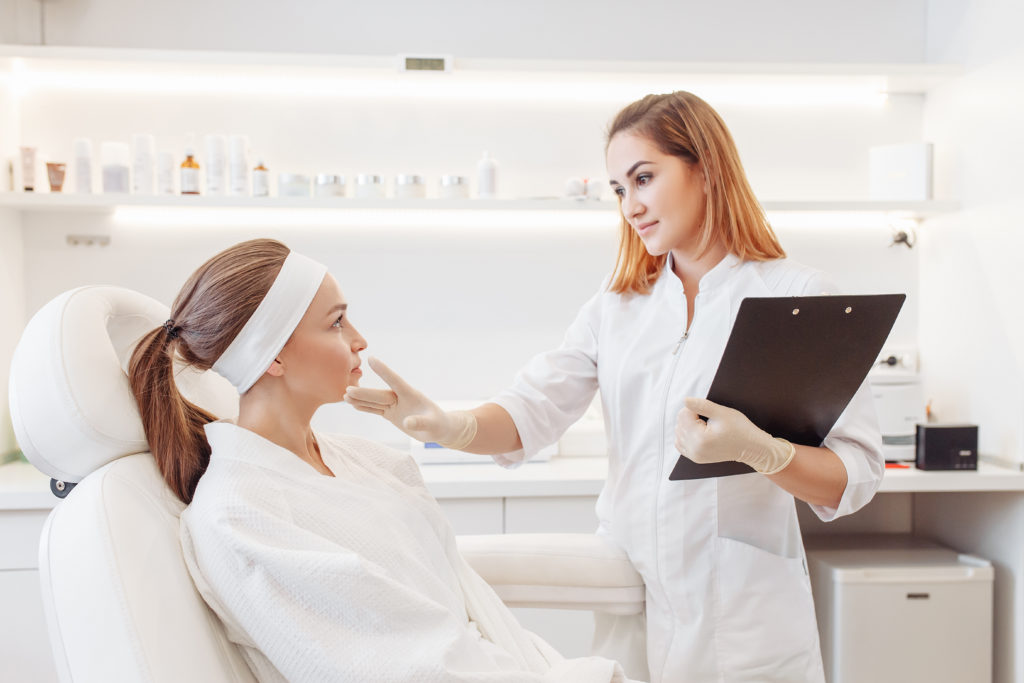 The full title of this clinical study is: The efficacy of macro-focused ultrasound in the treatment of upper facial laxity: A pilot study (Rungsima Wanitphakdeedecha, et al.)
Here's a brief rundown of the study:
Background: Recently, macro-focused ultrasound (MFU) has become a popular non-invasive aesthetic treatment for facial laxity. However, there are no studies done that evaluated the use of MFU with a 2.0 mm transducer for upper facial lifting.
Objectives: To evaluate the efficacy and safety of MFU with a 2.0 mm transducer in the treatment of upper facial laxity in Thai patients.
Methods: This was a prospective, evaluator-blinded pilot study with 34 Thai patients diagnosed with mild to moderate facial laxity. Patients were treated with a single session of MFU with 2.0 mm transducer at the forehead, lateral and just below the eye area. Primary outcome was the clinical improvement of upper facial laxity graded by 2 blinded dermatologists at baseline, 1-week, 1-, 3- and 6-month follow-up. Objective measurements including eyebrow height, upper facial volume and textural irregularities were evaluated. Patients' self-assessment scores and adverse effects were also recorded.
Results: Out of 34 patients, 27 (79.4%) attended all follow-ups. Clinical improvement of upper facial laxity was observed as early as 1-week follow-up. Eyebrow height elevation was significantly increased at every follow-up (p=0.000) with an average of 1.22 mm at 6-month follow-up. Wrinkles improved significantly at 1-week and 6-month follow-up (p=0.002 and p=0.010, respectively). Skin roughness showed significant improvement at 6-month follow-up (p=0.004). Majority of the patients (53.6%) reported marked improvement at 3-month follow-up. No serious adverse event was noted.
Conclusion: MFU is a safe and effective treatment for upper facial laxity and skin textural irregularities in patients with mild to moderate degree of laxity.
---
If you are interested in reading more then check out this study!


#ultraformer3 #ultraformer #HIFU #facelifting #bodycontouring #skincare