THE SCIENCE
BEHIND
ULTRAFORMER lll
HIFU-powered transducers deliver concentrated waves of ultrasound into multiple layers of skin and body tissues without making direct contact with surrounding areas. Transferring stabilized temperatures of 65~75°C into the targeted zones, the ULTRAFORMER III aims to induce a process of neocollagenesis in the face while tightening body tissues for contouring purposes.
SKIN LIFTING FOR AGE SHIFTING
Comparable to utilizing sunlight and reflecting it through a magnifying glass to deliver a beam, the ULTRAFORMER III treatment
delivers ultrasound energy into the target region of the skin, stimulating and formulating collagen regeneration.
The precision in delivery of a high density of power, triggers neo-collagenesis naturally within the body.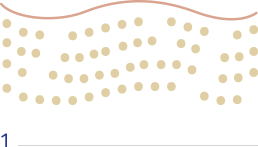 The dermis layer of the skin naturally synthesizes less collagen over the course of time.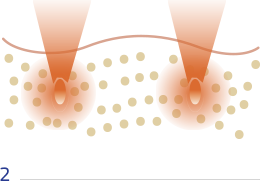 Focused ultrasound waves deliver energy directly within the skin layer causing a shrinking effect.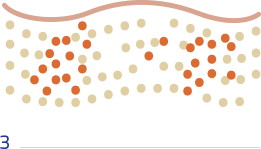 After inflammation and fibroplasia is caused, new collagen is formed in the targeted area.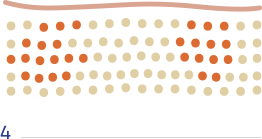 Through the regeneration of collagen, wrinkles are eliminated in the process of both firming and tightening the skin.
Stubborn fat cells are difficult to burn off even through strenuous exercises and extensive weight loss regimens.
The ULTRAFORMER III treatment provides both non-invasive and innovative solutions without including side effects or damage to skin.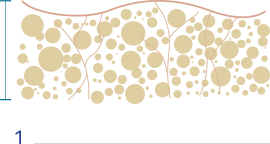 Fat cells and cellulite is formed within the body.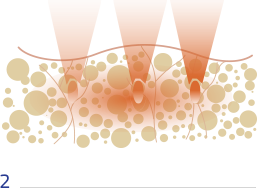 The ULTRAFORMER III energy destroys the fat cells that have been targeted.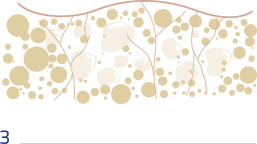 As a natural healing response of the body the cells regenerate joining together to fill the gap.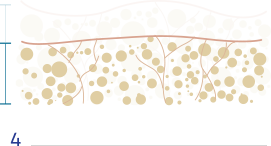 In result, the layer of fat naturally exits the body delivering a smooth, contoured body line.
LIFT & TIGHTEN

Multiple cartridges are customized for shallow layers of the face and décolleté to address sagging skin, collagen renewal, and absolute wrinkle reduction.
TIGHTEN & CONTOUR

Macro focused transducers with a larger density and deeper penetration of v HIFU target the body's subcutaneous layers at 3 different depths to slim contours and remove stubborn fat.